Rajanie.R
B.Sc Mathematics1984-87 Branch Manager, LIC of India ,Vyttila SO
Dr. E.S.Jeevanand
B.Sc Mathematics1984-87 Associate Professor, UC college, Aluva.
Dr. Shine K George
B.Sc Mathematics1997-2000Associate Professor,Dept. Of computer Applications,UC college, Aluva
U. Achuthan
Mathematics2004-07 BCCI Scorer,Ernakulam
Antony Pappachan
B.Sc /M.Sc Mathematics2006-11 Branch Manager,Canara Bank, Vadavalli Branch No.49,VOM Complex ,Maruthamalai Road,Coimbatore-641041 .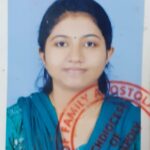 Nithu Baiju
M.Sc Mathematics2008-2010 Single window operator ,Canara Bank ,Highcourt,Ernakulam
AMAL PAVITHRAN
B. Sc Mathematics2009-12Assistant Professor, Cochin College
Rachel paul
B.Sc Mathematics2011-14Asst. professor ,Dept. Of Mathematics ,Carmel college, Mala.
ANSON ANTONY
B.Sc Mathematics
2012-15
Material Coordinator
Amentum Company, AMC Compound,
Bagram Airfield Base, Afghanistan.
BASIL MATHEW
B.Sc Mathematics
2012-15
PRV Constructions Pvt Ltd
Near St thomas mount,Gandhi Nagar,Chennai
Ayana Paul
B.Sc Mathematics2015-18The Royal Bank,Scotland
Asima Kunnimathige
M.Sc Mathematics2015-17 Assistant Manager, SBI,Ernakulam
Remya M Unni
B.Sc Mathematics.2015-18
HSST Jr., Govt.Model HSS ,Irinjalakkuda