NCC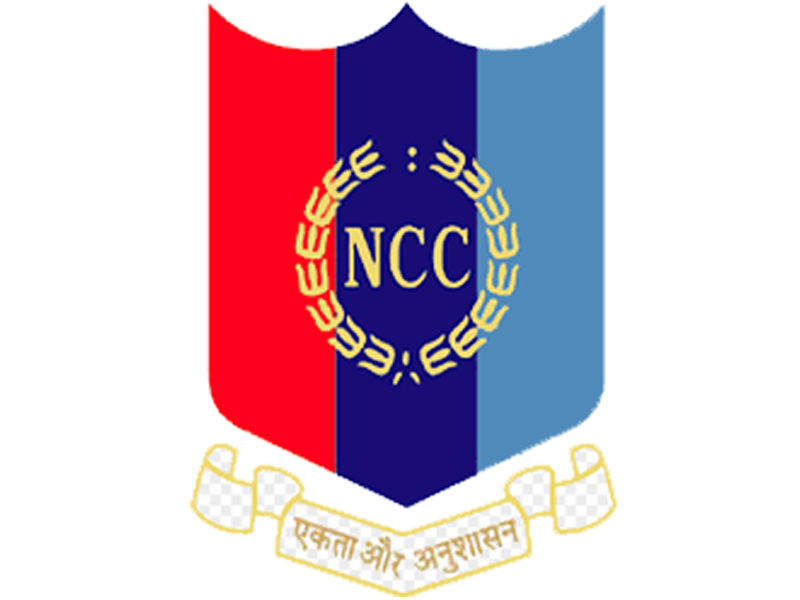 NCC aims to provide service training to the University students. It also helps in the development of personality, character and leadership. 'Unity & Discipline' is the motto of National Cadet Corps. The students joining the N.C.C. get opportunity to take part in various camps, mountaineering, etc. Weightage of marks is given for those students who attend the N.C.C. parades.
The members of the N.C.C. are eligible to appear for 'B' certificate & 'C' certificate examinations. Those who obtain 'C' certificate and have secured a degree can appear for direct commission in the S.S.B. and Defence Force without appearing for U.P.S.C. Examinations.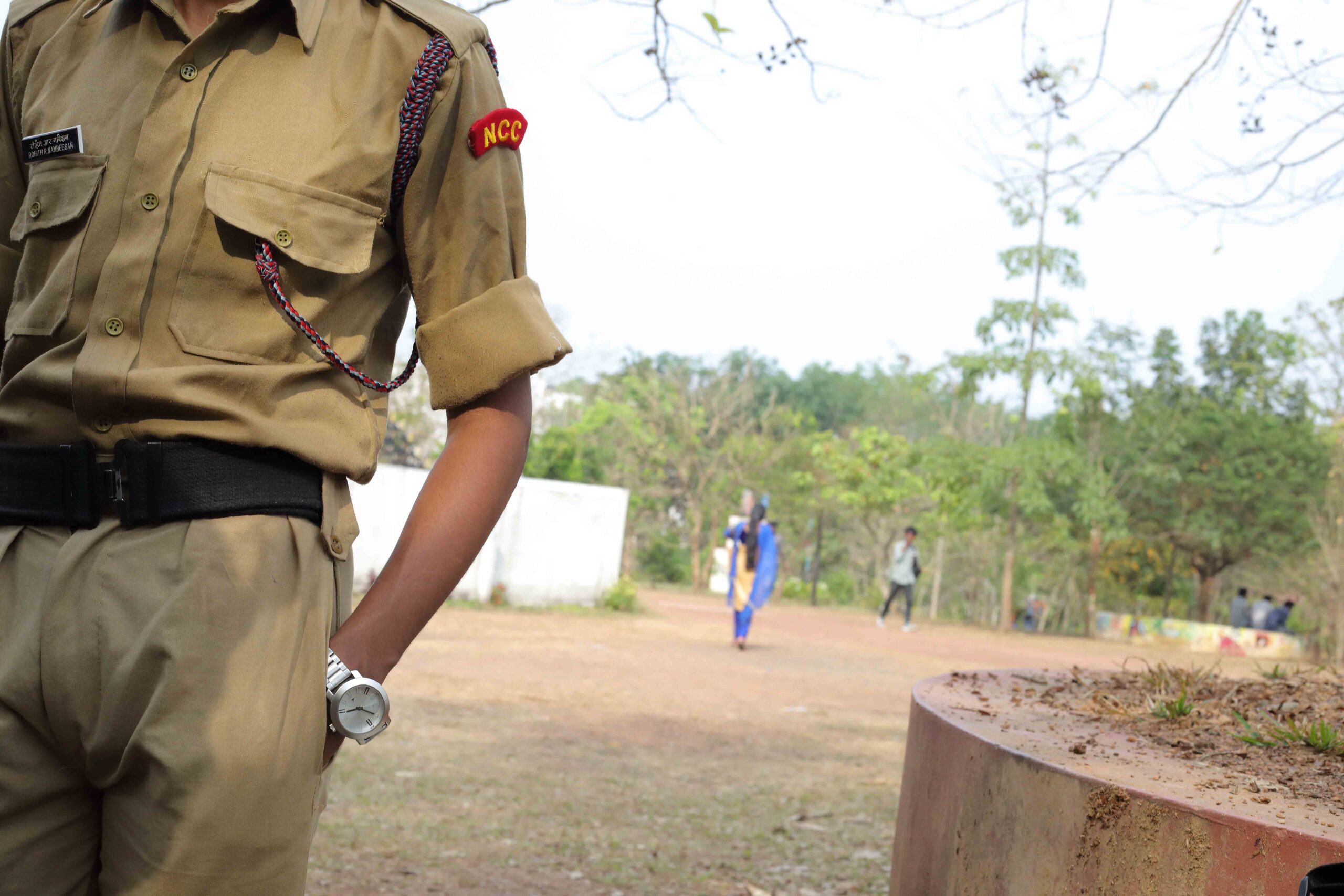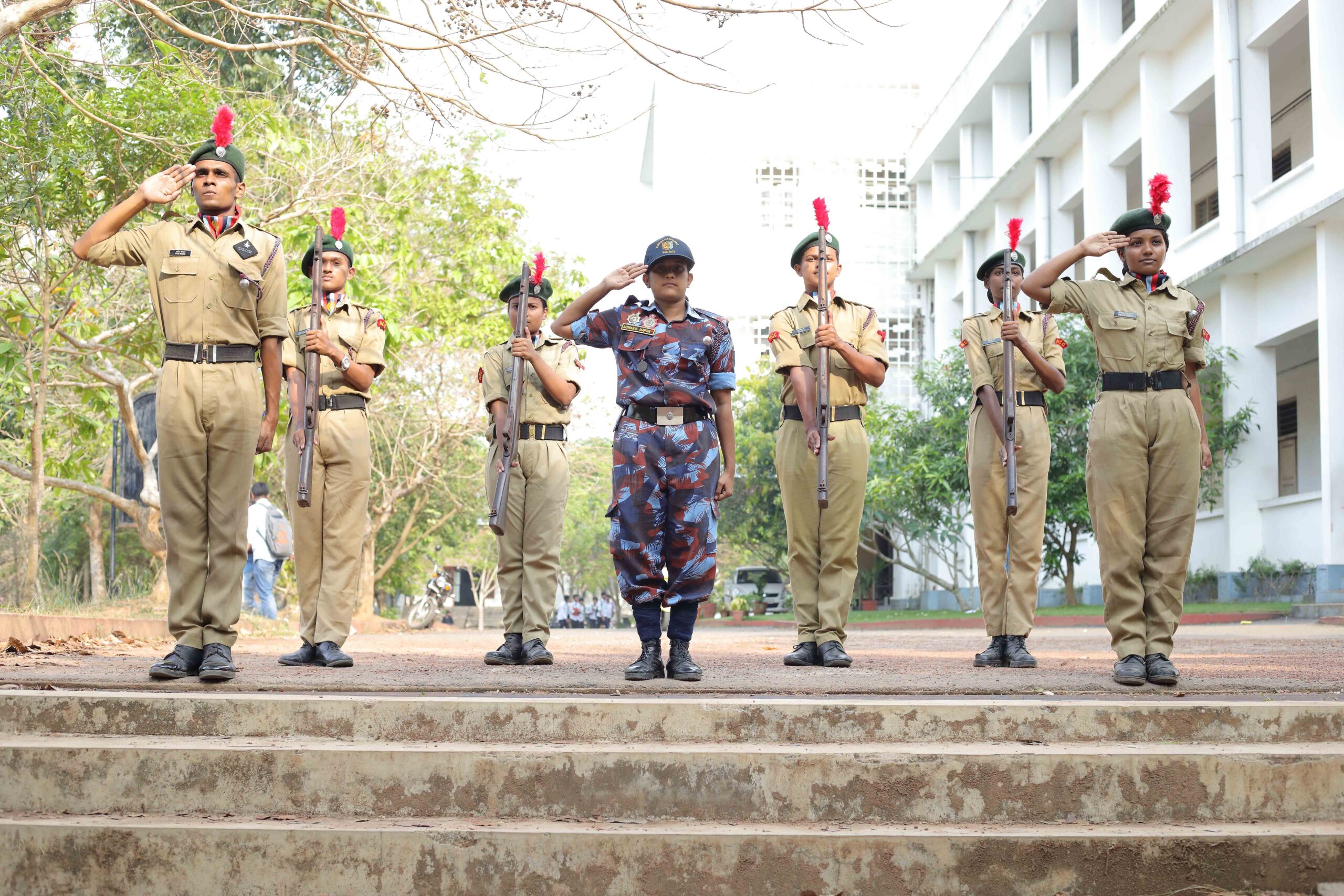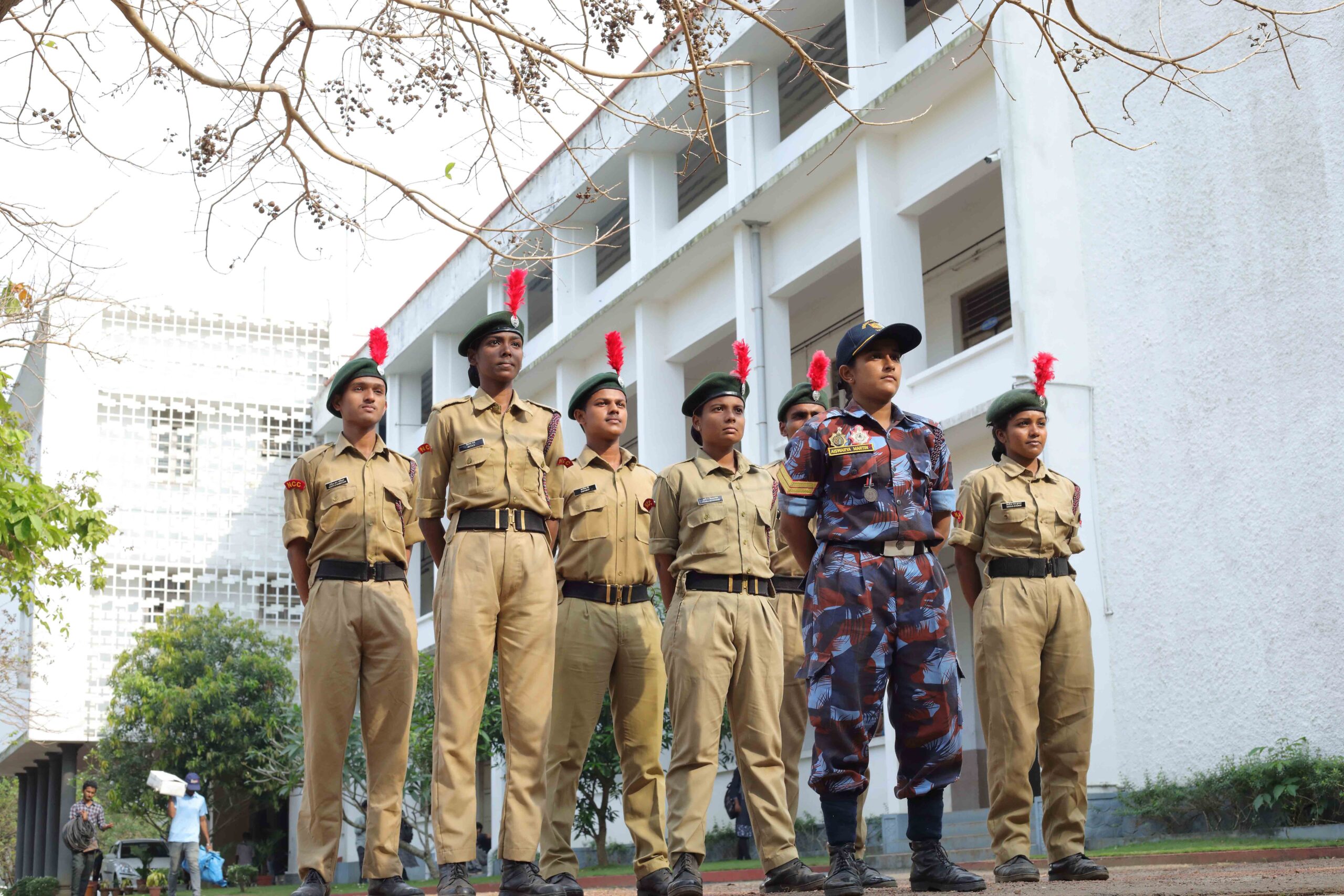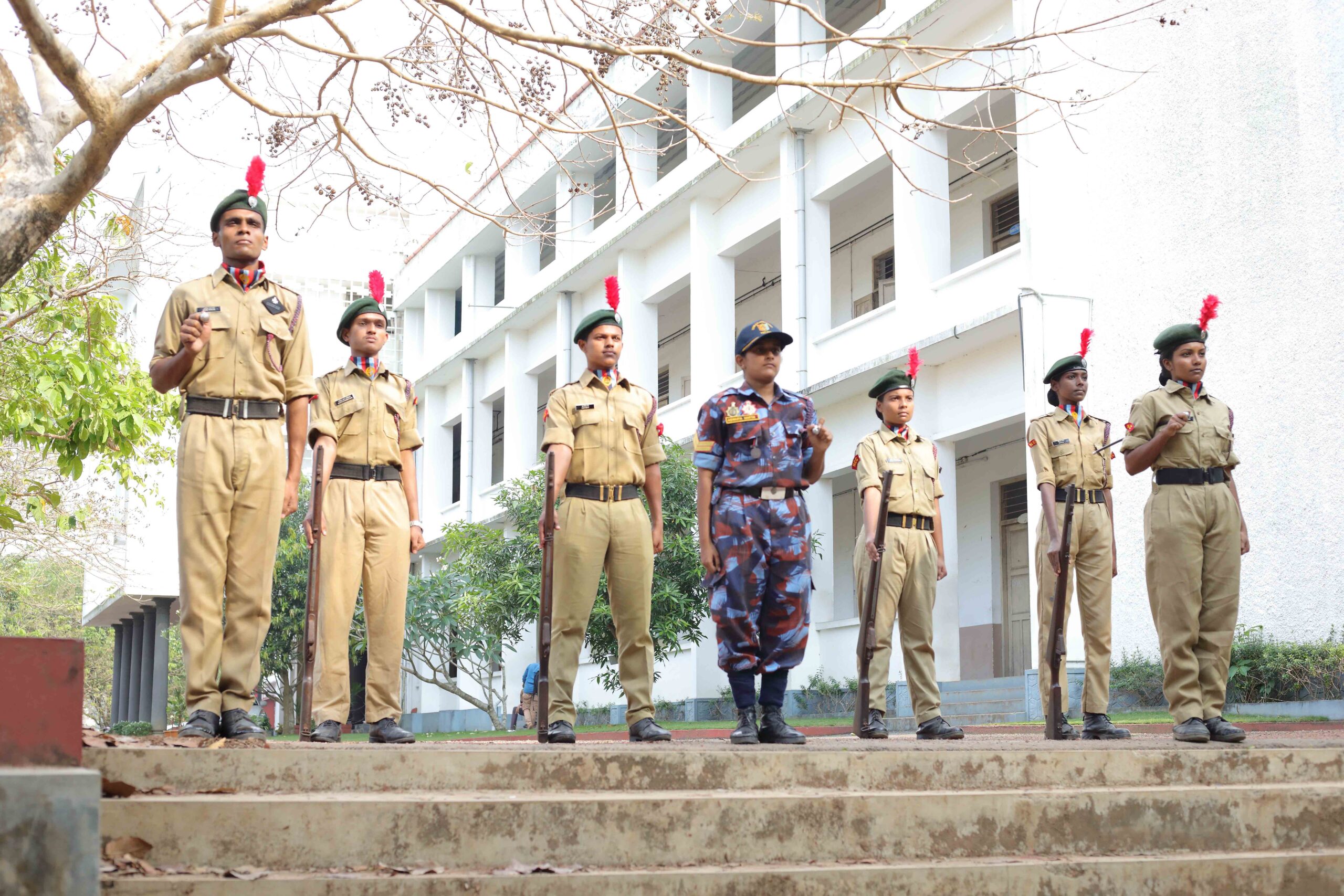 NCC Activities
Fit India Freedom Run
Fit India freedom run 2.0 was organised by NCC unit in association with Youth Red cross St. Pauls College unit and Youth Red cross Rajagiri College of social Sciences. NCC Cades and Youth Red Cross volunteers actively participated in run Flagged of a Rajagiri College and ended at St. Pauls College.
Naval Marathon Reception
NCC unit St. Pauls College organised reception to Naval Marathon team on 20 September 2021 who were running marathon as part of 75 th anniversary of Independence of Union of India. Marathon team was led by Cmdr. A.K Sharma naval team interacted with Cadets and unit honoured team with a token of appreciation.
Independence Day 15 August 2021
Independence Day was commemorated by NCC unit on 15 August 2020.Due to Covid19 Lock down the flag hoisting was done in limited scale without normal ID parade, unit conducted online quiz 'Freedom 2021'.
Vijay Diwas commemoration
Vijay Diwas commemoration was conducted by NCC unit of St. Paul's College on 26 July 2021 in association with Dept. of Business Administration. An online interaction was organised with Flying officer Mohammed JS (Indian Air force). He interacted with students and elaborated efforts by Indian Air force during operation Vijay.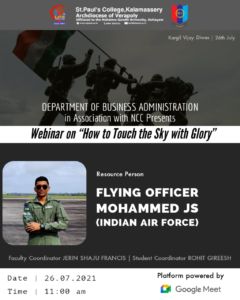 World Yoga Day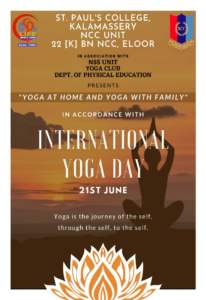 International day for Yoga was commemorated on 21 June 2021 by NCC unit in association with Dept. of Physical Education and Yoga club. An online webinar was organised in which resource person Dr. Augustine George discussed about relevance of Yoga as part of life. NCC unit organised program with title yoga at home in which cadets shared videos of practicing Yoga with family and videos were consolidated into a presentation.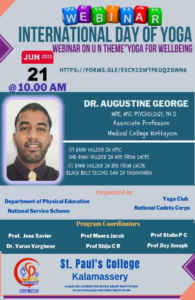 World Environment day Celebrations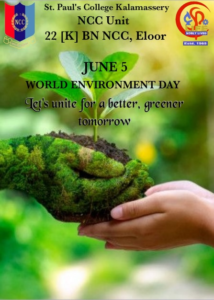 World Environment day was commemorated by NCC unit of St. Paul's college on June 5th 2021. Due to Covid restrictions students were asked to plant saplings at home and a video presentation with photo collage of same was created.
Anti-Tobacco day
NCC unit St. Pauls College unit commemorated world Anti – Tobacco Day on 31 May 2021. Cadets were made aware of ill effects of tobacco usage and urged to refrain from the same.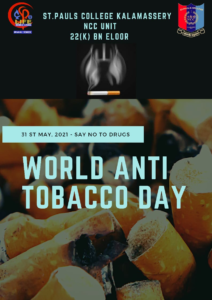 Anti Drug Campaign
Date & Venue : St. Paul's College, Kalamassery, June 2019 – February 2020