Acoustic Theater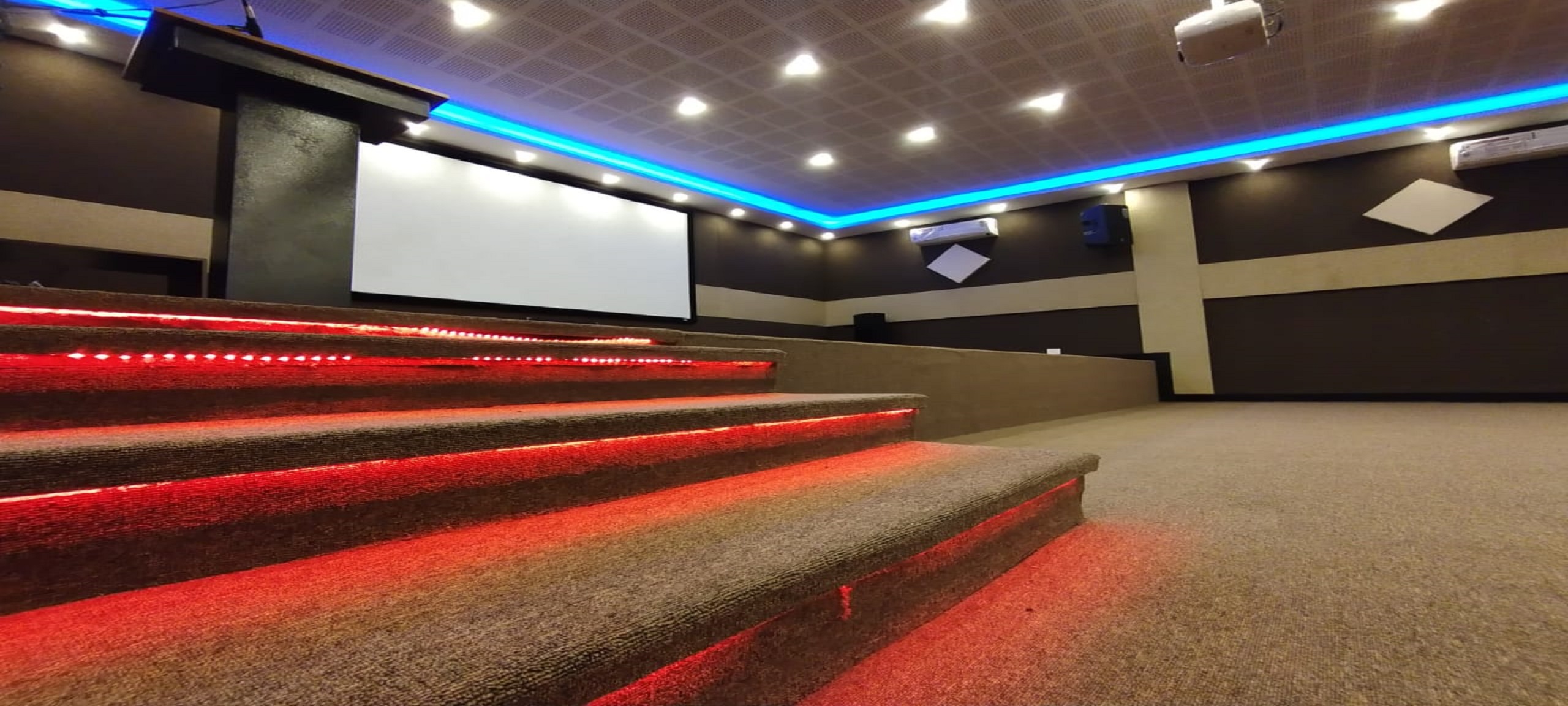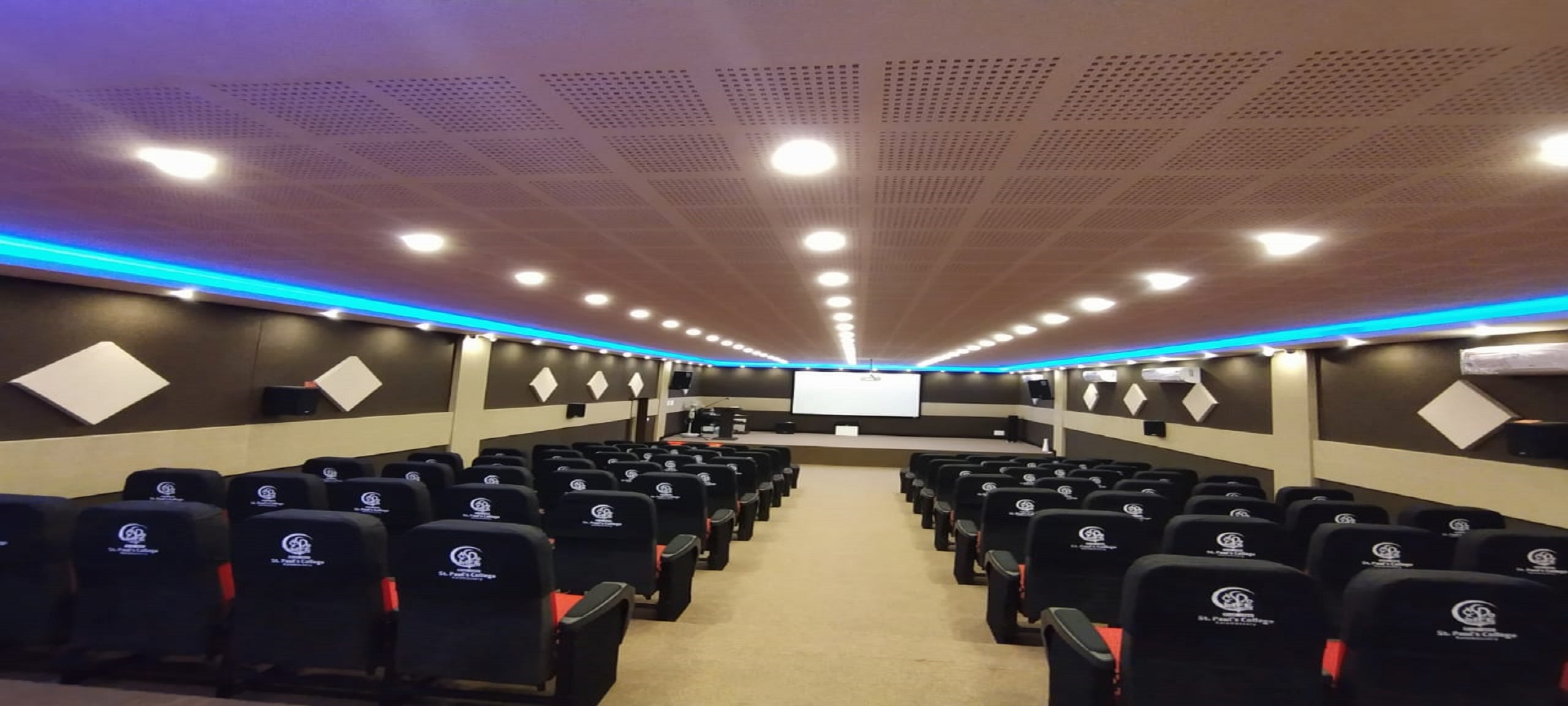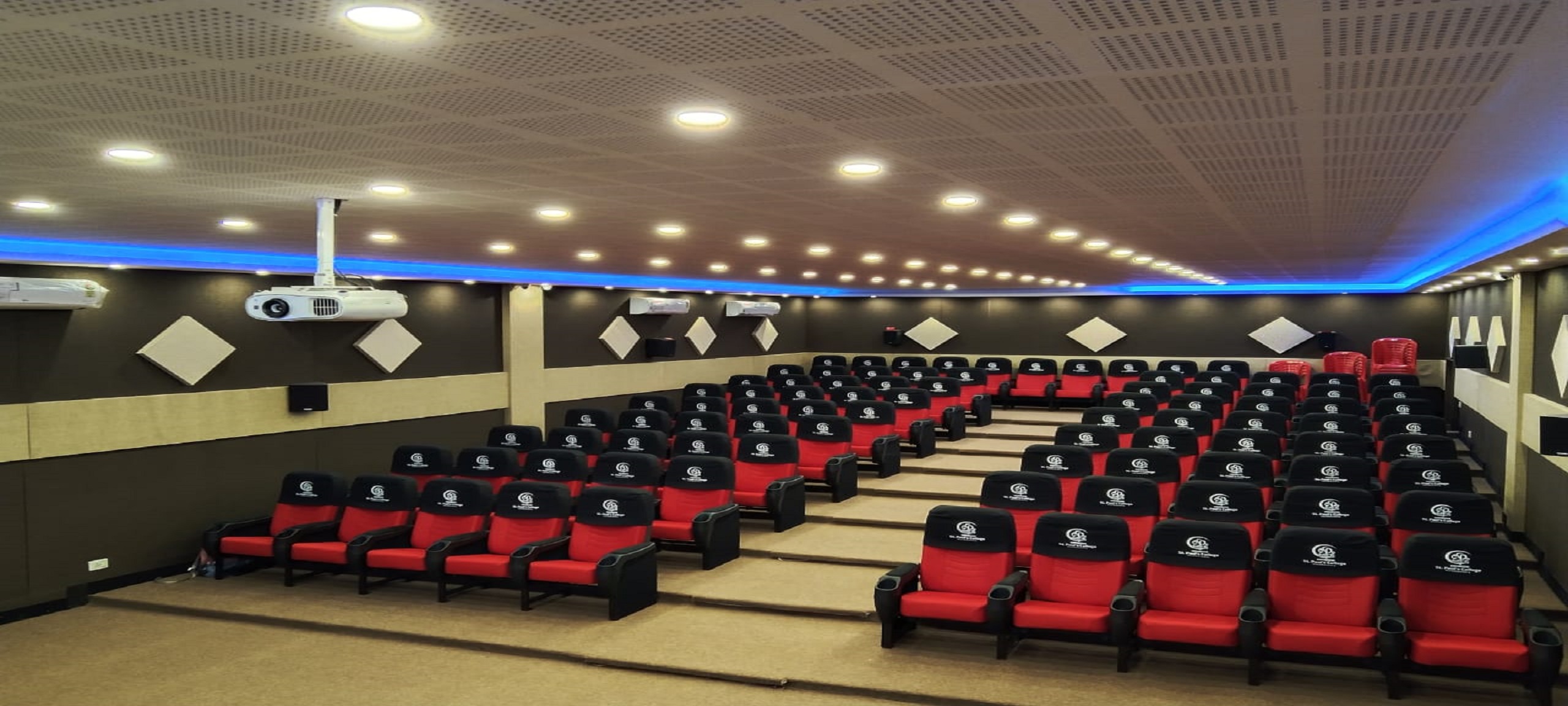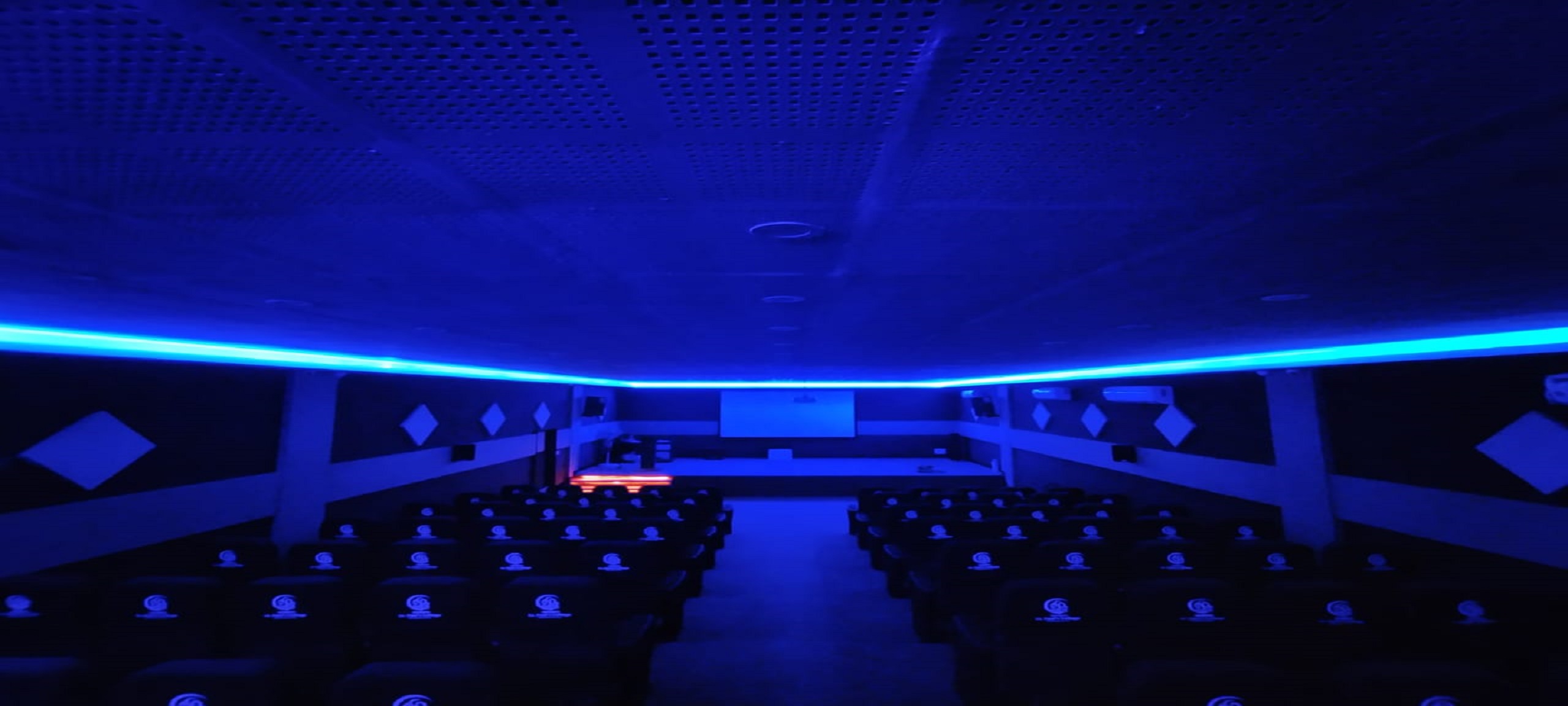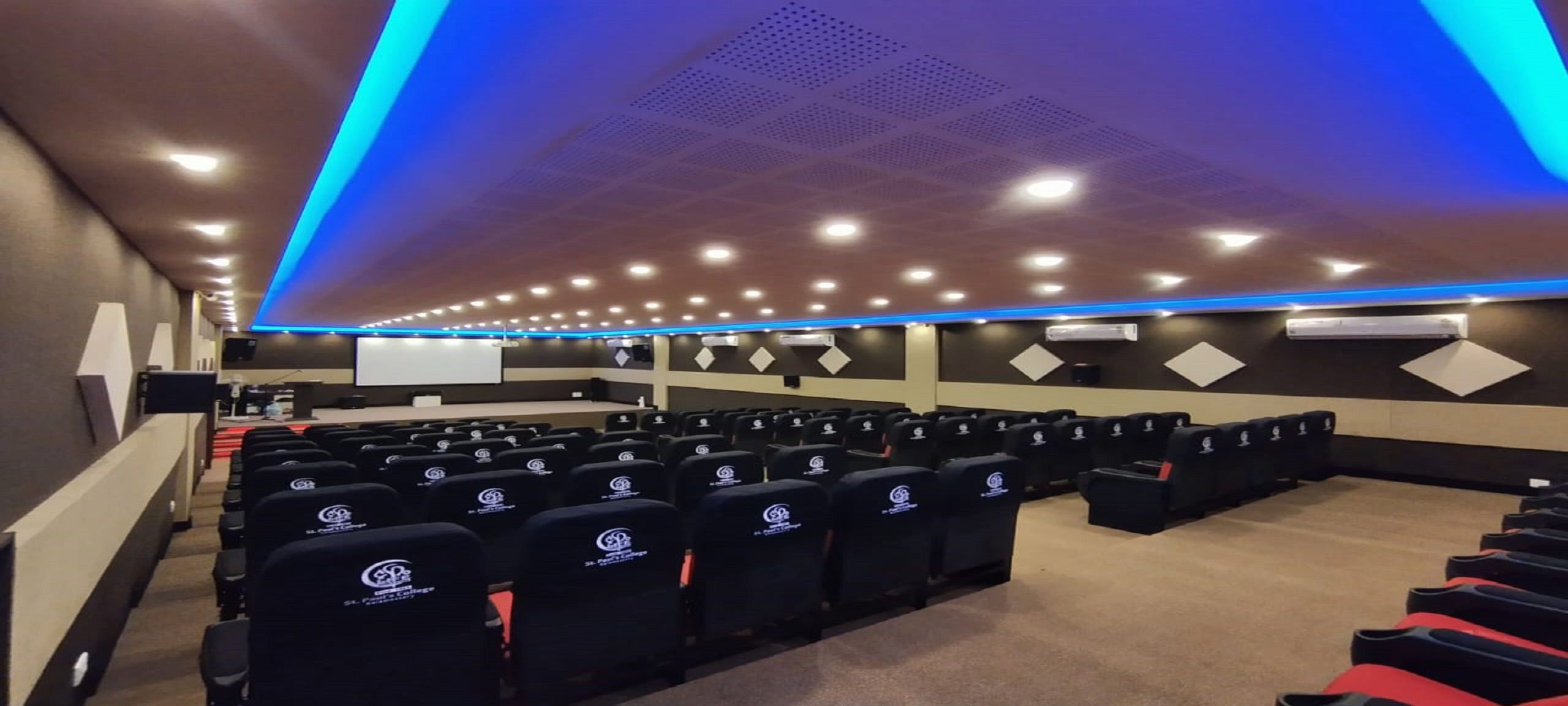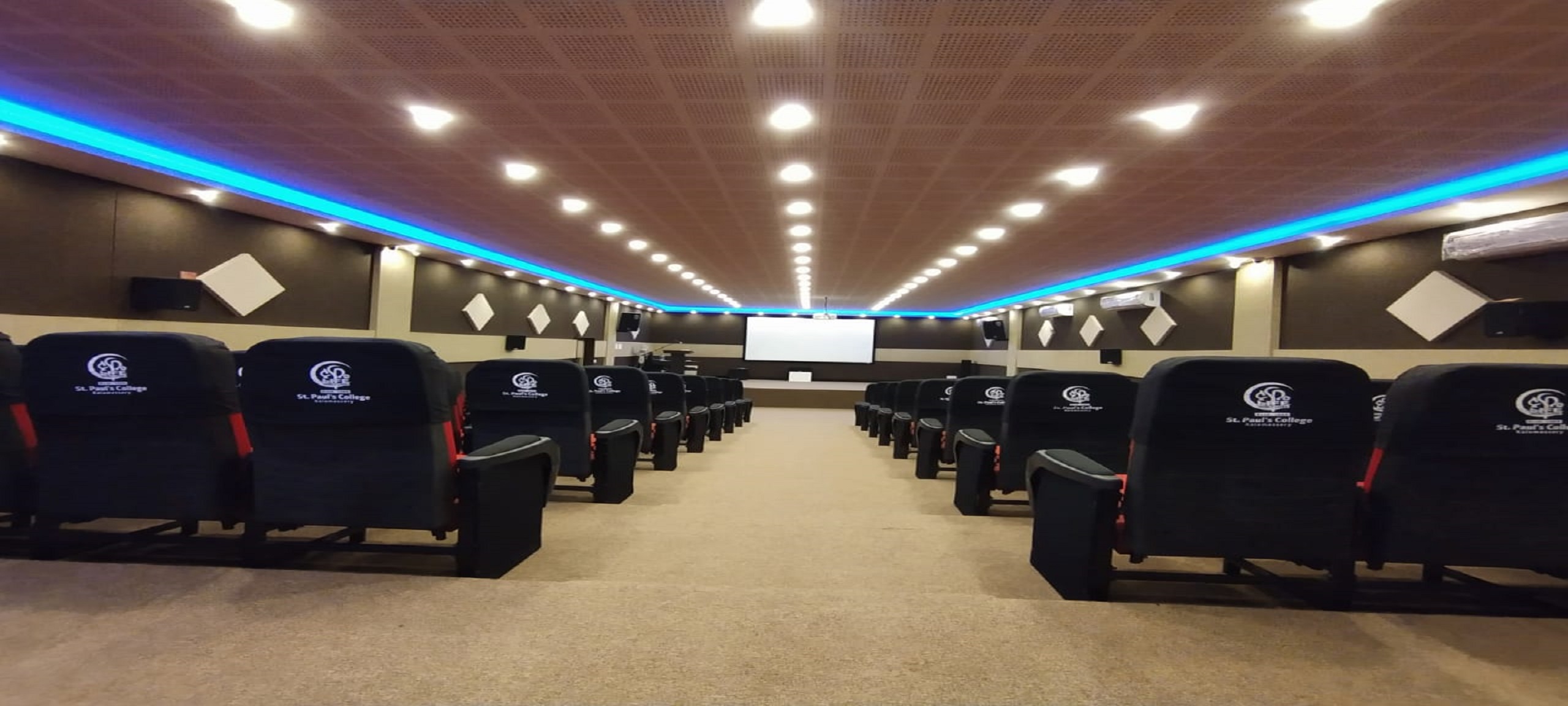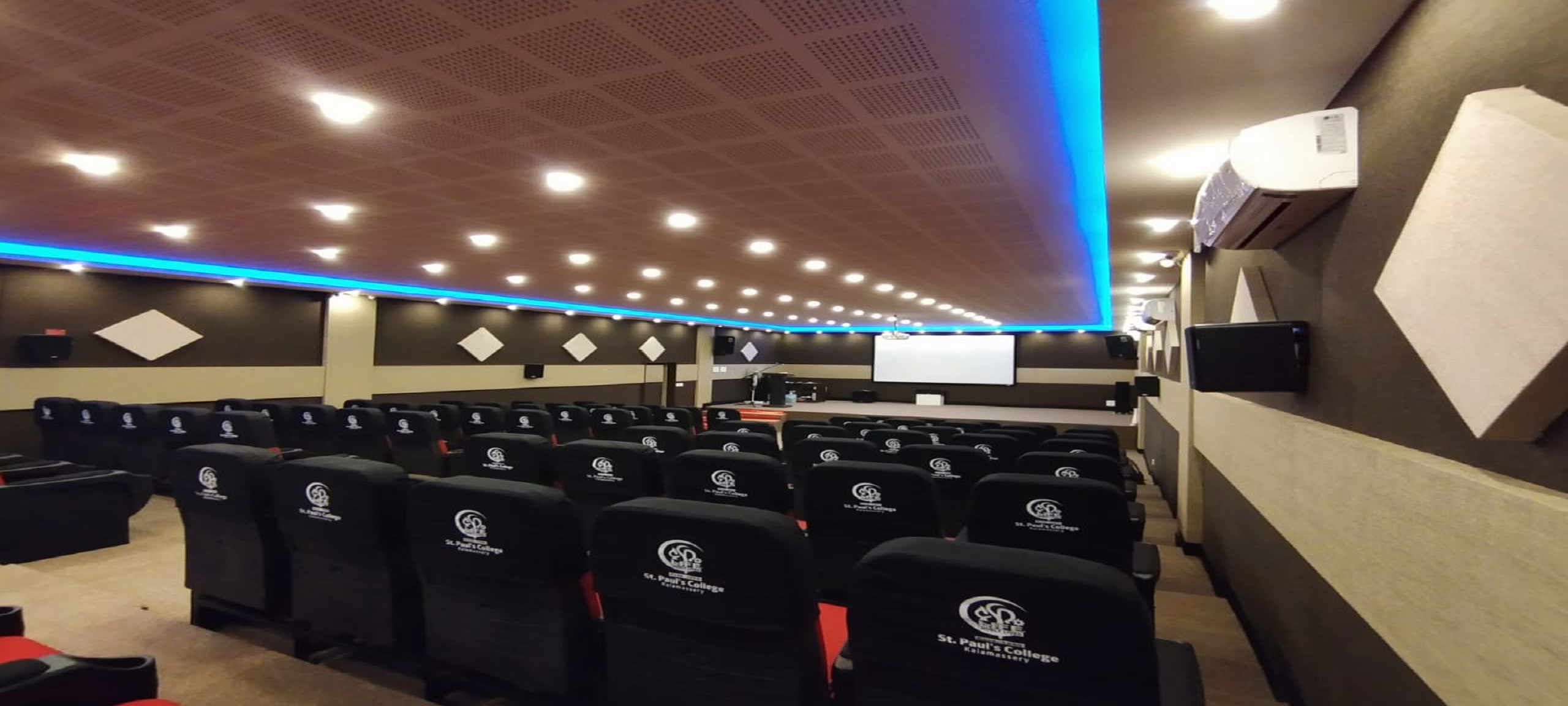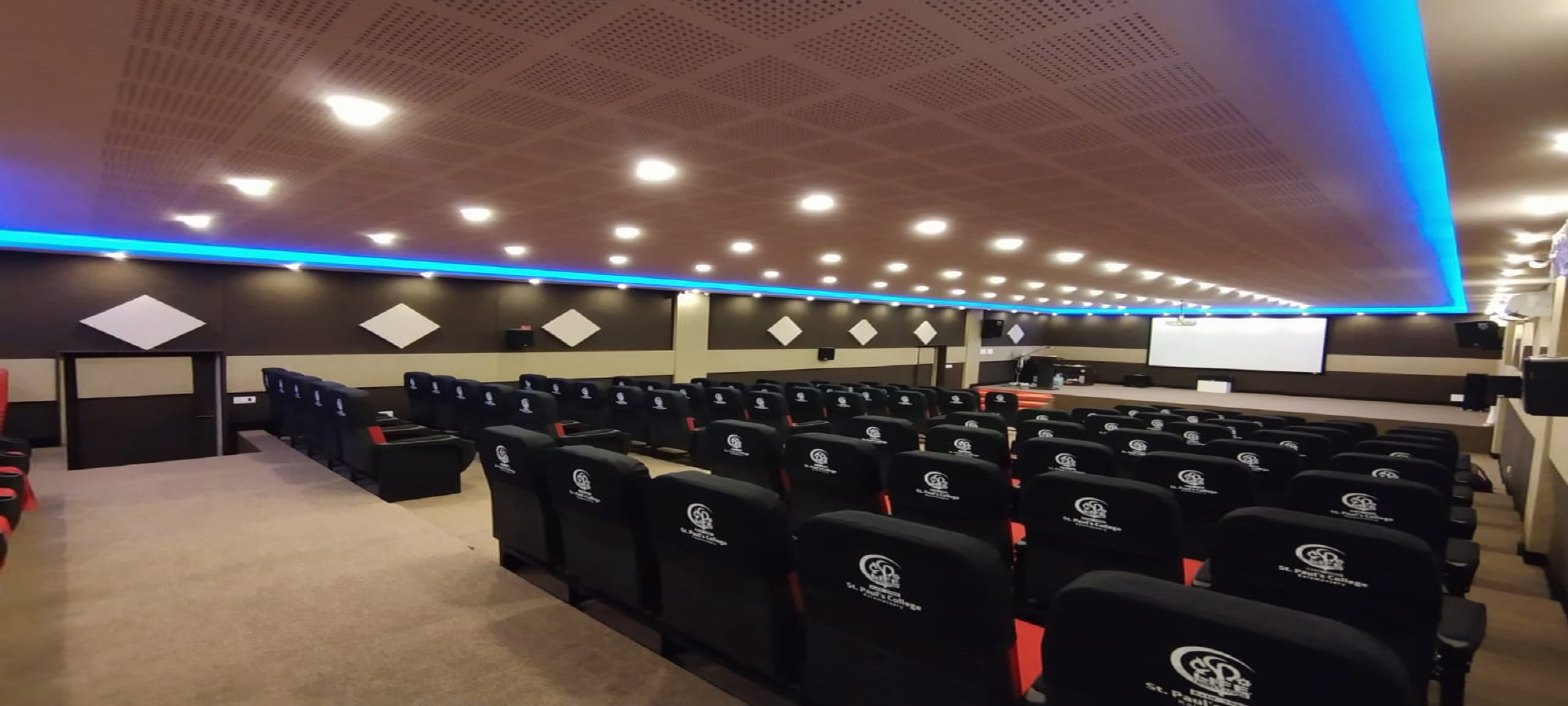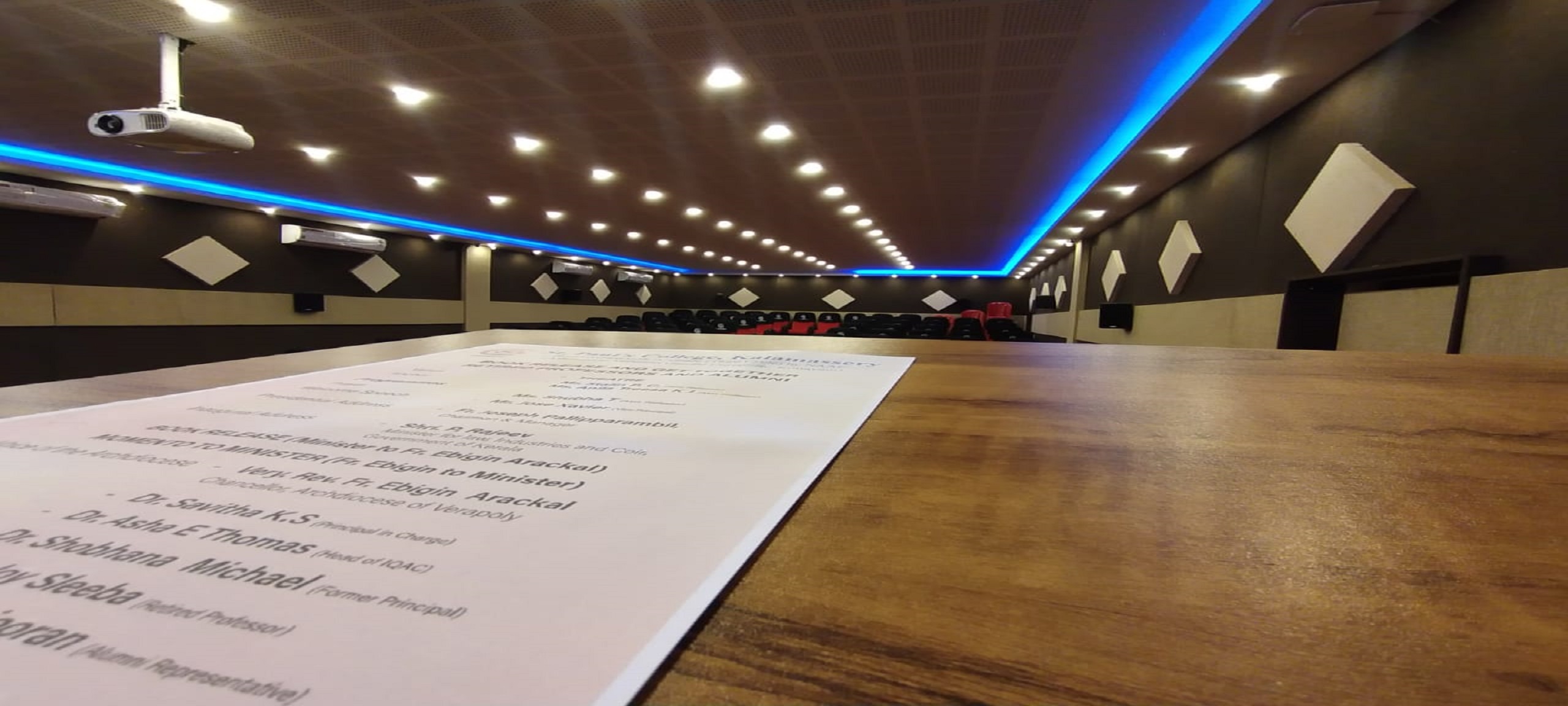 The Theatre De Pauline is a state of the art professional theatre with multi purpose facility. The mission and vision of the theatre is to develop and enhance the cultural space for creative discussions through screening of films and documentaries of various kinds. The multipurpose theatre is a functional space with 90 push back seats which is well suited for medium-scale events and performances. It is also ideal for conducting conferences, lectures and dramas.
Theatre de pauline is facilitated with dolby atmos sound by fully immersive experience of 9.2 audio channel. During an action flick, you might hear a plane flying above you or a gun shooting to the right side of your head, making you feel like you're in the middle of the film.Double layer acoustic paneling in two sides coupled with perforated gypsum provides perfect crystal clear sound. The layout of the theatre not only ensures that audience have a great view but also creates an acoustic layers allowing the sound waves to travel to their intended destinations with ease.
The epson EHTW 6700 projector provides elevated Full HD (1920*1080) experience of video quality. The led strips provide adequate lighting, especially to pathways and entryways at the same time it keeps the theatre dark enough to focus the movie. The theatre included with variety of devices, public addressing system (Yamaha), four channel Mixer (Yamaha), wire-free microphones, collar microphone, laptops, wifi facility, Blue Ray player, theatre speaker (polk audio), Audio Video receiver (Denon), high definition RGB component video inputs and auxiliary devices such as an iPod or other music devices. All these technical excellences will give you an experience of aesthetic bliss.