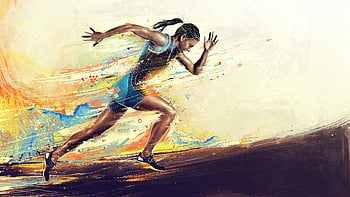 Department of
Physical Education
The Department of Physical Education in St Paul's College, Kalamassery was established in 1965. In our department many students won sports achievements in the International, National, State, District, All India Inter University, South –Zone Inter University & M G University Sports & Games.Department of Physical Education consist only one faculty member with B.Sc., B. P. Ed., M. P. Ed. & M. Phil degree, joined in 1996 September. Regular coaching is provided to the students in Cricket (M & W), Basketball (M), Cycling (M& W) ,Taekwondo (M& W), Kabaddi (M & W), Fencing (M) , Football (M),Powerlifting & Best physique (M).
The department has around 120 sports students participating in various competitions in MG University & All India Inter-University Sports & Games, There are also active participations in many district, State & National Sports events conducted by many departments, The College was ranked 22nd in sports achievements & performance among 260 colleges under M.G University . The department also organises many sports activities like M G University Sports Competitions, Blind Cricket Activities in association with Kerala Blind Cricket Association, District Cricket Activities in Association with Ernakulam District Cricket Association, Inter-District Cricket Activities in Association with Kerala Cricket Association, Inter- State & National Cricket Activities in Association with BCCI.
Our department organises many intercollegiate/ Inter-Departmental Sports competitions & Sports Quiz competition. Our students have achieved many trophies and places in many private intercollegiate tournaments conducted in Kerala as well as Interstate intercollegiate tournaments.The Green initiatives of the department were to make our play grounds plastic free. We joined hands to our college in the successful completion of making Miyawaki Forest to make our college green and pollution free campus.Many International Cricket Players like Yuvaraj Singh, Harbajan Singh, Cheteswar Pujara, Jayadev Undakat, Sanju Samson Tinu Yohannan, Basil Thampi etc . .had visited our department and college during these 5 years.
Physical Education Department