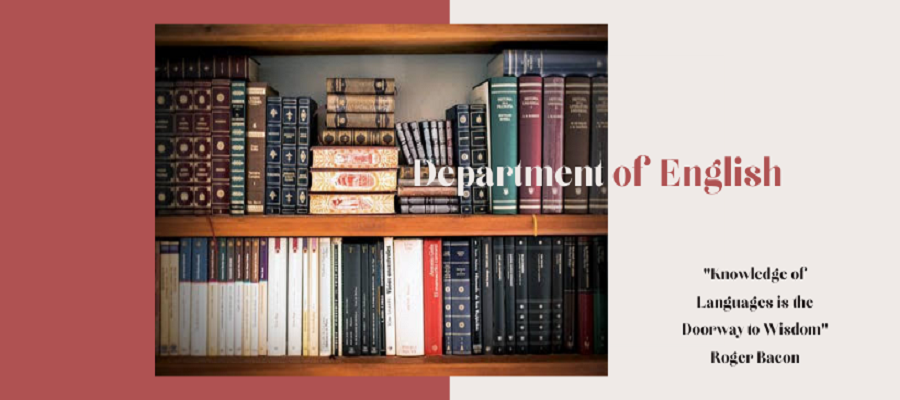 The Department of  English started functioning with B.A. English Model-II course in 1998. Though the college started functioning in the year 1965,  English teaching was limited to common papers till the establishment of the department.   B.A. English Model-II was taught with specialization in Teacher of English in Lower Classes which is now retitled as a specialization in Teaching.
Significant  milestones mark , history of the Department of English. The  Dept. organized an International seminar in 2005. Add – on- course , Communicative English started in the year 2009. The regularization of  B.A. English Model-II course was in 2010.  The department hosted a UGC Sponsored National Seminar in 2012.  Other seminars organized by the department are 1. Kerala Higher Education Council Sponsored National Seminar in 2014,  an International Educational seminar  in 2017,  an Educational seminar on career   opportunities for B.A. English students in 2017. The department is proud of its students for bringing laurels to the department in multifaceted ways.Caroline Mary Padua secured M.G.university the First rank in 2018.The Department of English organized a National Seminar on Contemporary Trends: Origin &Implications on February 4th 2019 .The following year  Diyana B Shajahan secured  M.G.University the Second rank The sports students in the department have won covetous positions in various competitions. The Department of English organized a National Seminar on The Rubrics of Academic Writing, Publication & The Practical Use ICT,  Mobile Apps for Research on 28th February,2020 .The department convenes its first national webinar on 28th May 2020.  The department signs 2 MoUs for academic and career progression of students in 2020
A very vibrant English club conducts a number of literary competitions, exhibitions and film shows. The debate club arranges debates on topics of social and contemporary relevance. The theatre club of the department organises plays and drama workshops. The department is proud of its green initiatives which include campus farming, workshops and awareness programmes, visits to recycling units, and setting up of a herbal garden on the campus. A book listing the medicinal uses of the plants in the garden has been published. The publication of a research journal with ISSN, Critical Encounter: A Journal of Literary Studies, is another achievement of the department.