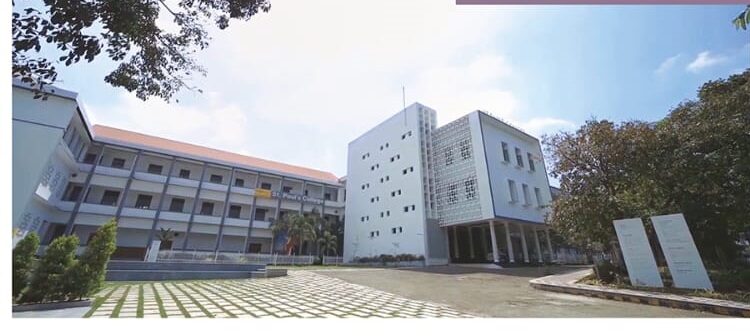 Applications are invited from eligible candidates to the vacant management seats of MA English course.
For further deatils contact :9961985793 
                                          8606333355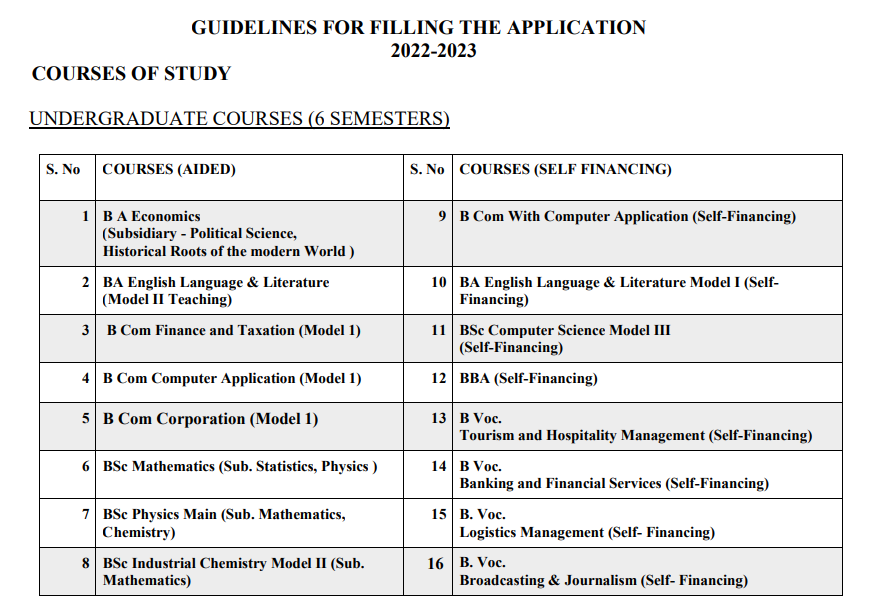 GENERAL INSTRUCTIONS
Ragging is punishable crime. Involving in ragging will attract punishment including dismissal from the institution and also registering police case. If the applicant for admission is found to have indulged in ragging in the past or if it is noticed later that he has indulged in ragging, admission may be refused or he shall be expelled from the educational institution.

Mobile phone is banned in the college campus as per G.O.No.318/10/H/Edn. dt 16/02/10
RULES OF ADMISSION
At the time of interview, the applicant should be accompanied by the parent/guardian.
The applicant should produce at the time of interview, all the certificates mentioned below and three stamp size photographs.
Transfer Certificate from the School/College last attended.
Conduct Certificate from the Head of the institution last attended.
Mark list/Degree Certificate.
Income certificate in the case of student belonging to other Backward Community.
Community certificate in the case of Scheduled caste/Scheduled Tribe/Other Eligible Communities and other Backward Communities.
Migration certificate of students who have passed from any other University must be produced within a month, after enrolment
Politics is strictly banned in the campus.
After interview if, admission is secured, the applicant could get himself enrolled forthwith on payment of fees prescribed for admission.
All the students admitted should abide by the rules of General Disciplines of the college.
Backward community students once admitted on the strength of the community and income certificates from the Tehsildar, will not be allowed to leave the college during the first term unless all fees due for the term are paid.
Students have to stay with their parents or guardians.
Hostel facility is available for girls
Documents to be produced during admission.

MGU CAP application form
Degree Mark list(Consolidated)
TC, Conduct Certificate, Migration certificate (if applicable)
Community, Income certificates. 
Two passport size photo
Signed letter from Parish priest (Only for Management quota, LC applicants)
Admission Helpdesk Contact :
Ph: 8606333355, 0484 2555572
[email protected]
[email protected]
St. Paul's College, Kalamassery,
Ernakulam, Kerala 683503